Services
Higher profit margins with no loss in quality
You're sourcing your products to streamline production costs and time while maintaining product quality. The main advantage of working with UGS as your overseas supply chain partner is this: We can match your specific needs to the skills and cost structures of our fully vetted team. Most importantly, we can check the progress and quality of your project on-site as necessary. Our customers consistently find they are able to compete more effectively, improve profit margins, and raise the quality of their products above in-house products.
We maintain a general manager and team dedicated to overseeing the supply chain from start to finish, and we only work with world-class production talent who can reliably meet your requirements at highly competitive pricing.
---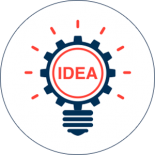 We've helped hundreds of inventors move their ideas into concepts.
The design is in the details.
Our 3-D prototypes let you market concepts and test feasibility.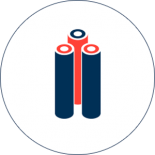 Our sampling process ensures the only surprises you'll encounter are pleasant ones.
We'll provide a smooth path with no hidden fees or costs.
On time, on spec and on budget.
Wrap your product in success.
From our door to yours, we've got it covered.
The safety and quality of our suppliers are fully vetted.